Torrita di Siena, 22nd March 2021 – After the confirmation received with the recognition, by di Statista e Il Sole 24 Ore, among the Leaders of Growth 2021, Morpheus Advisor s.r.l. that manages the brand AP Italian Luxury has reached a further recognition of great prestige.
With pride, in fact, we announce that the Financial Times, the UK's main economic and financial newspaper and one of the most authoritative in the world along with Statista, has included with the publication of the international ranking "FT1000 – Europe's Fastest-Growing Companies" Morpheus Advisor s.r.l. among the 1000 companies that recorded the highest growth rate in Europe.
FT1000 nominates Morpheus Advisor s.r.l. led by Alessandra Perani and Stefano Brasini at 107th place in the list of 1000 European companies that have distinguished themselves for higher annual growth rates (Cagr), with an absolute growth rate of 1,258% and a Cagr of 138.6%.
To view the complete FT1000 ranking, click here.
"To be included in the FT1000 ranking demonstrates the strength of our business model. It's an important recognition of the commitment and the great work done in recent years that has allowed the company to establish itself as one of the most innovative and accredited Italian companies in the wholesale sector, specialized in the world of fashion and luxury, able to create value, for itself and for its customers, investing in ideas, technology and quality relationships" – says Stefano Brasini, CFO & Founder
For the first time Italy is the country with the most entries in the list, managing to conquer a quarter of the positions in Europe. Innovative and fast-growing companies such as AP Italian Luxury are the strength of the Italian and European economy and despite the many difficulties encountered in this delicate historical period, create jobs and support the competitiveness of Europe in the world.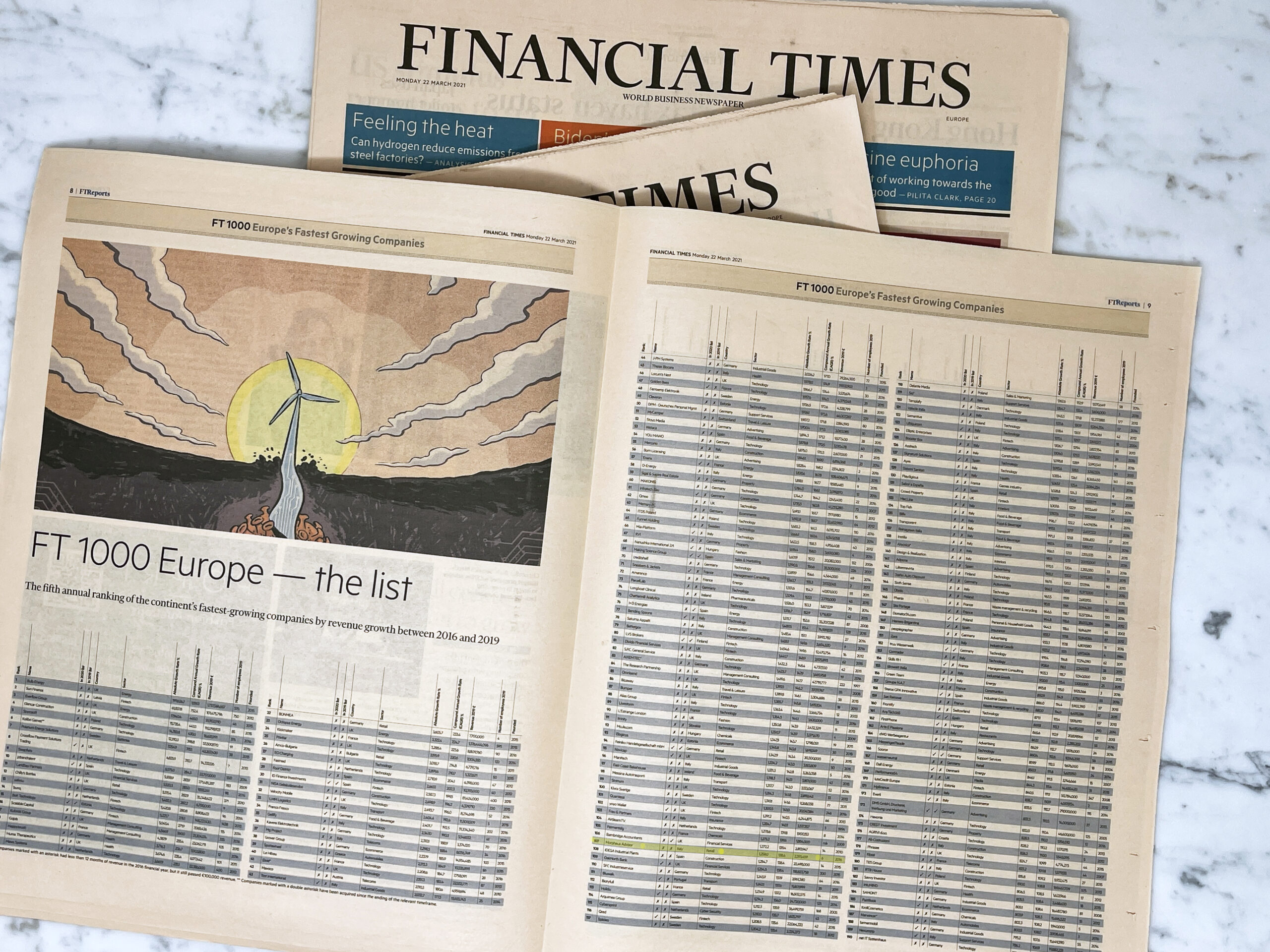 "Since 2013, the year of its birth, AP Italian Luxury has been growing constantly, because it believes and invests in the quality of people, who are the real architects of the company's results," says Alessandra Perani, CEO & Founder. "Being included among the best European companies is something extraordinary. FT1000 is proudly a starting point for further growth that awaits us in the coming years. It makes us look forward with optimism. We will continue to invest to respond competently and promptly to the needs of our customers in a highly competitive market. We want to emerge for the excellence of our services".
Today AP Italian Luxury brand of Morpheus Advisor s.r.l. operates in 30 countries worldwide with three commercial divisions: Fashion, Cosmetics and Eyewear. The exponential growth is evidence of the strength of the services offered, the value and commitment to provide excellent customer service. The wide range of offers that the company offers and the knowledge of a professional and modern team, form all that AP Italian Luxury is to date.

Another great milestone for AP Italian Luxury – Morpheus Advisor srl!